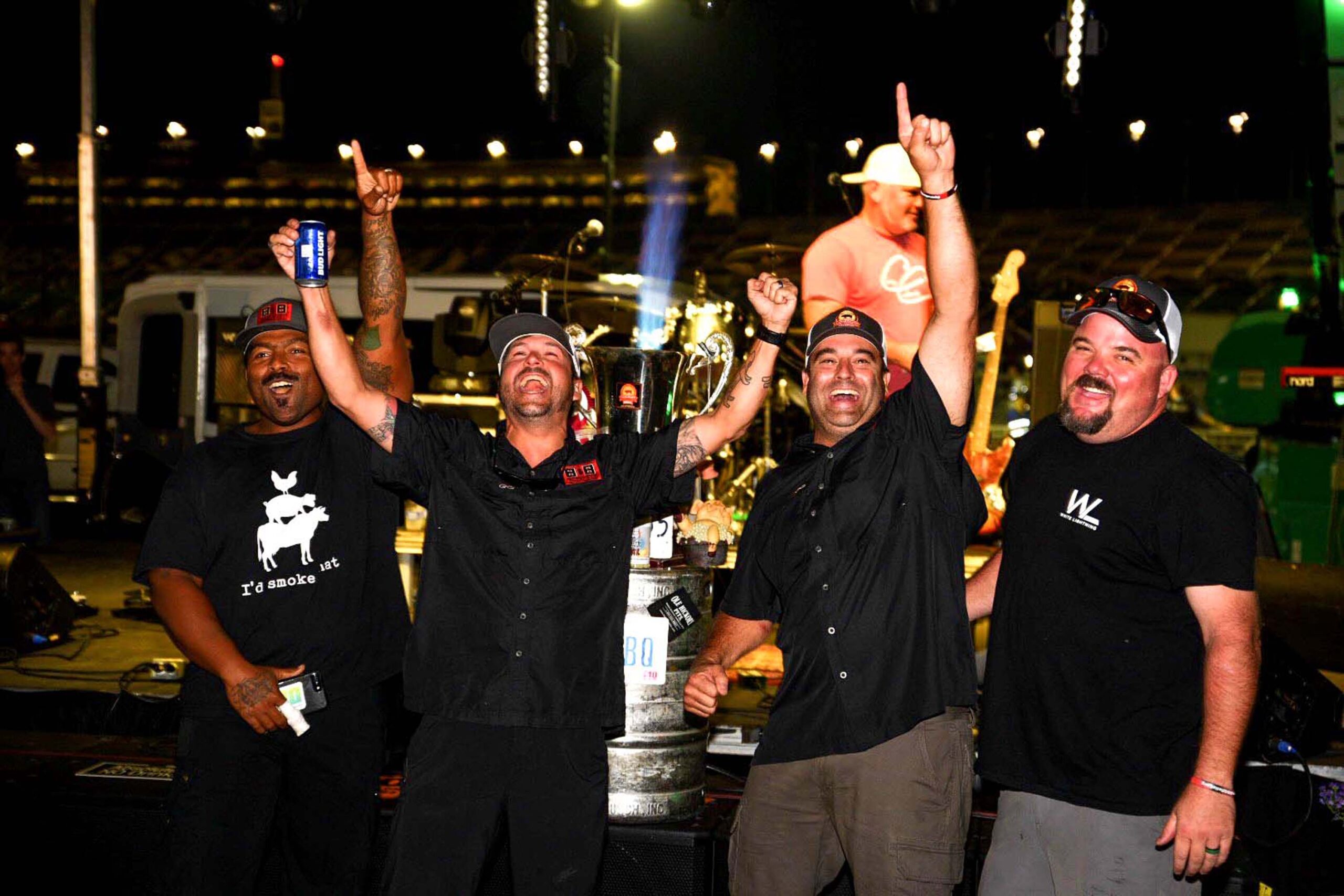 About the author : Little Nicks
Little Nick's BBQ and Boars Night Out joined forces at the 2019 World BBQ Championship with great success, ranking 6th place in the 'whole hog' category amongst other victories.
Little Nick's BBQ, run by stay-at-home dad Chef Thad, and world-class BBQ team Boars Night Out, who have been successfully operating since 2006, first began their working relationship in 2018 as a competitive barbequing team. After receiving a great response to their joint efforts, the team traveled together in May to Memphis for the 2019 International World BBQ Championship.
As a united conglomerate, the two BBQ teams composed of young barbeque competitors and whole hog cooks took the competition by storm and ranked highly in multiple categories. The team finished in the top 20 for smoked fried chicken BBQ recipes and 16th place for the best barbecue chicken recipe in the world for 2019. The team's greatest achievement was earning sixth place for best-smoked hog in the world. To earn such a high ranking, when competing against esteemed competitors such as Big Moe Cason, Melissa Cookston and Myron Mixon, two of which are BBQ Hall of Famers, was a great delight for both Little Nick's BBQ and Boars Night Out.
When asked for the inspiration behind the success, Chef Thad from Little Nick's BBQ said, "I was raised in a BBQ family from Mississippi. We used our food as a way to bring our family together. That's what I hope my food does for your family as well."
The joint venture between the two BBQ teams was undoubtedly a success, as the World Championship BBQ cooking contest is recognized as one of the most prestigious barbeque contests across the globe. Each year around 250 teams travel from around the world to compete in the competition and showcase their BBQ skills. The competition lasts four days and is held on the banks of the Mississippi River in Memphis.
After such success, many BBQ fanatics are wondering what's next for Little Nick's BBQ and Boars Night Out. Stay at home dad, Chef Thad, has announced he hopes to compete with his famous Mississippi two-step smoked fried chicken on television, to inspire other fathers in America. Chef Thad plans to use his platform to highlight the importance of fatherhood in America and help young dads use cooking to spend more quality time with their families.