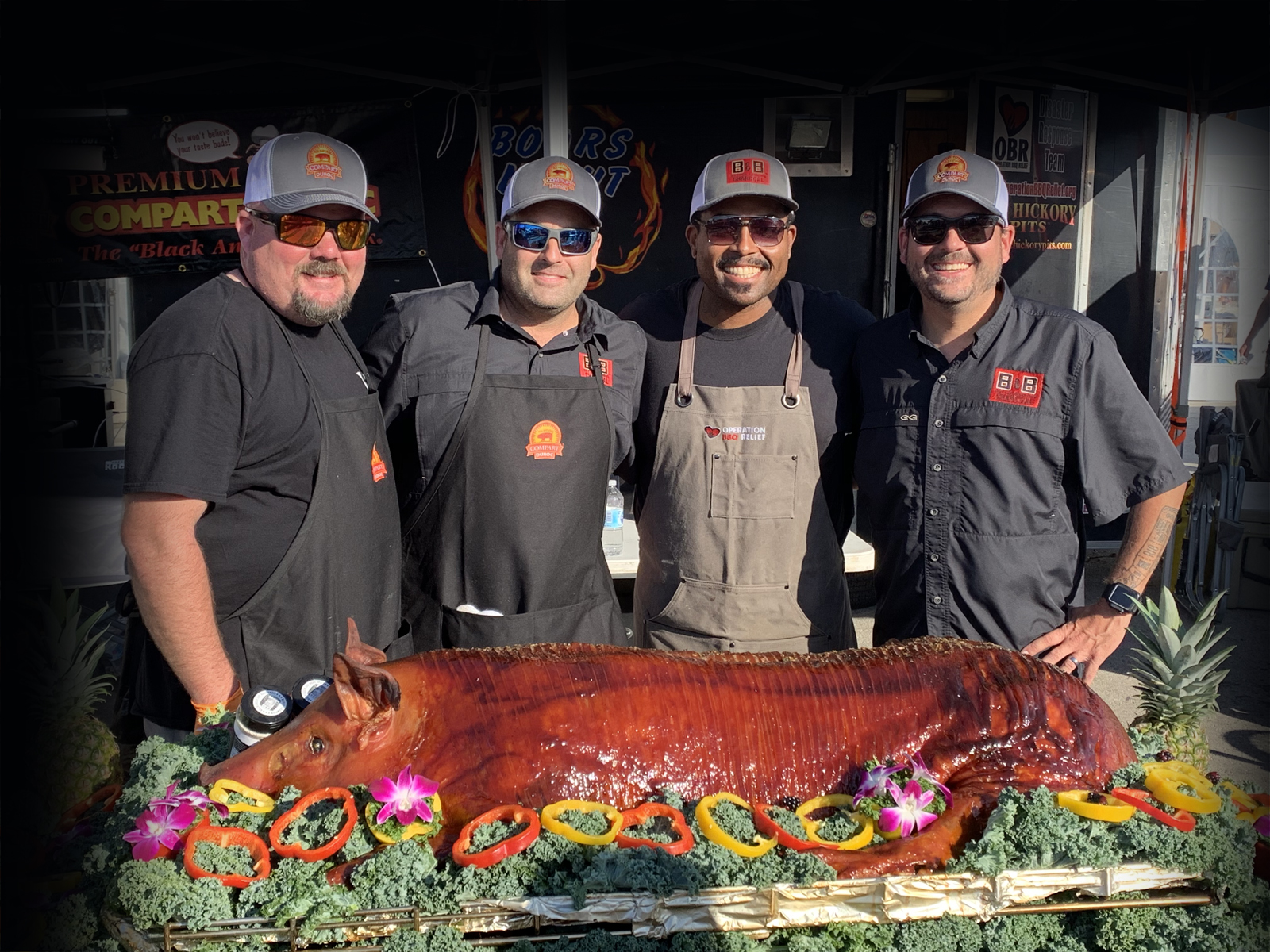 About the author : Little Nicks
Little Nick's BBQ and the world-class grilling team Boars Night Out swept the United States barbecue world by storm once again at the 2019 American Royal BBQ Competition in Kansas City, culminating in an epic win of the 2019 Pigapalooza OBR Cup Whole Hog Championship.
Little Nick's BBQ, owned and operated by work-at-home dad Pitmaster Thad, joined forces with Boars Night Out in 2018 in order to become a deadly force in the competitive barbecue scene. Having seen their efforts together lead to great success before, at the World BBQ Championship they decided to jump back into the (grill) fire once more and cut their teeth at the 2019 American Royal BBQ Competition in Kansas City.
The team went up against some stiff competition, namely against five other former grand champions of an event such as; The Shed BBQ, 1st Class BBQ, and Sweet Swine-O-Mine just to name a few! The entire event, however, had just under a whopping 700 different teams competing on a nationwide level!
The clash, like always, was fiery and fierce but ultimately the Boar's Night Out team prevailed. Winning not only the Pigapalooze OBR Cup Whole Hog championship, but Boars Night Out also placed 25th in the sausage category and had an overall placement of 312; this is an incredible feat considering the number of national competitors taking part in the contest!
The team is proud to have taken part in the 2019 American Royal BBQ Competition, which is celebrating its 40th year of providing a proving ground for the very best in American barbecue. The American Royal began as a cattle competition but quickly became focused on education and stewardship towards American agriculture.
A family man first and foremost, Pitmaster Thad aspires to be able to show his soon-to-be world-famous Mississippi 2-Step Smoked Fried Chicken to a national (and international) television audience. Chef Thad intends to use this digital platform to help foster a national discussion on why being a father is important in this day and age, and show how young fathers can use the art of cooking in order to help them spend meaningful time with their own families.